Launch Your App to Millions of Customers With Shopify App Development Services
Building a Shopify public or private app is now easy with our Shopify app development services. Shopify apps that are fast, scalable & affordable. The Shopify apps that add to the Shopify platform's existing functions seamlessly. Let us know your requirements for either a public Shopify app that you can sell on Shopify marketplace or a private app that is for your store only. Our team of experts will help you end to end.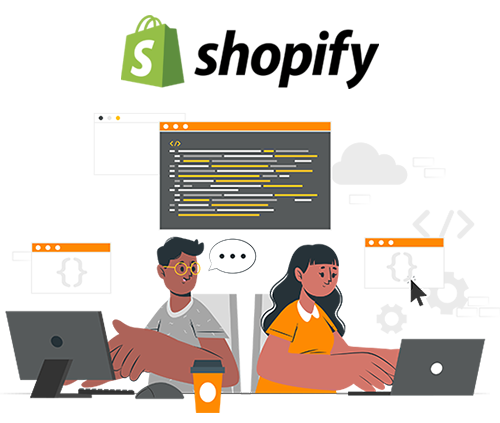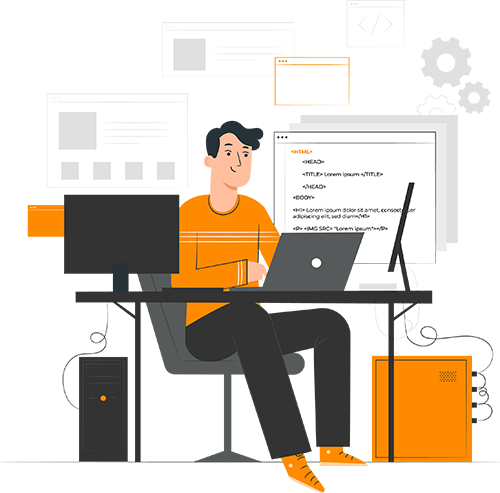 What Shopify App Development involves:
Shopify App Development Service involves building apps that add customized and new functions that are not available in the Shopify platform natively. You can reach us for any kind of Shopify App Development including the following :
Upgrading the existing Shopify app.

Securing your app with a robust framework.

App Speed Optimization

Add custom functionality to your app.

Search engine optimization of marketplace

Building Private apps for custom functionality in your store.

New payment gateway integration

New shipping carrier integration

Custom functionality for your shop

Build public app to sell in Shopify marketplace
Services We Offer at WebGarh Solutions
Custom Shopify App Development

Build an app customized according to your requirement and customer's need with our Shopify app development services.

Public Shopify App development

Create an app and share it with your partner merchants with Shopify Public app development. The apps created at WebGarh Solutions are stored in the partner's dashboards. We help you publish your app to the Shopify App Marketplace.

Private Shopify App development

Get your app ready as per your requirements as Shopify helps you save time in your admin panel to maintain privacy.

Third-party APIs Integration

Experience 100% secure and fast onboarding to multiple apps with WebGarh Solutions Shopify API Integration services.

Technical Support & Maintenance

Optimize your e-commerce app at very affordable prices. Get monitor and support service constantly to avoid any issue or fraud.

Now Fulfill all your Business needs with Shopify App Development.
Why Choose WebGarh Solutions For Shopify App Development?
We have been constantly serving to the customers, and we stand firm in providing services with the following advantages:
Expertise in Service

Only expert developers work on your project right from day one. Best Service thanks to years of experience.

On-Time Delivery

We assure delivery of services on or before the committed date.

We help you Grow

Services are focused on your business growth only!

Data-Oriented Design & Development Philosophy

We serve with full confidence as our development is strictly based on a data-oriented approach.

Reliability

We provide highly capable and reliable service from start to execution

Continuous Support

All our Services comes included full Technical Support

Value for money

Our Services, being specific & handcrafted by experts, you get full value for money always!

Great Client Retention Rate

Thanks to our quality of Service, that we have great Client Retention Rates

Transparent Approach

Our Services is designed to provide you utmost value with a fully Transparent Approach

Pain-Free Customer Support

Don't Worry! We Serve you all through the project with hassle-free Customer Support
Process of App Development
Validate your idea

Plan your steps

Build your app

Test the app

Submit to Shopify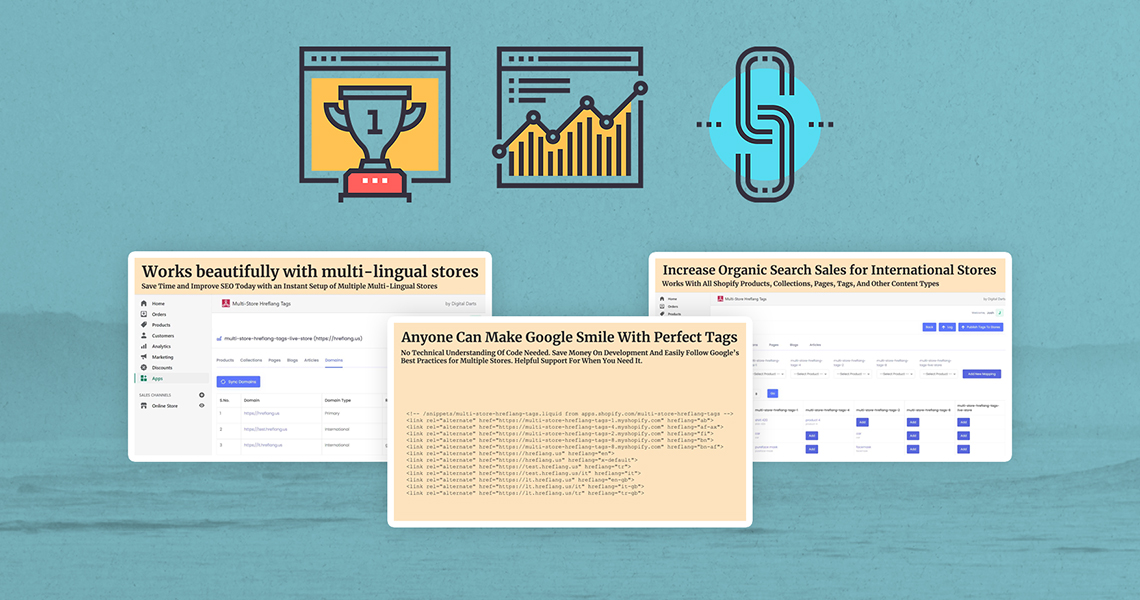 Multi-Store-Hreflang-Tags
(Shopify Public App)
Shopify App for perfect hreflang tags to increase sales from organic search. If you have two or more Shopify stores for the same businesses serving different countries or languages, you may be losing traffic and sales from poor SEO. The hreflang tag tells search engines like Google what version of the page from what store, to serve the users. The tag also prevents duplicate content penalties from similar content being on multiple stores.
" Job was done properly and within the deadline. It was quick and efficient and they were always available to help solve all unplanned issues. "

- BRUNO BARETEAU
multi-store-hreflang-tags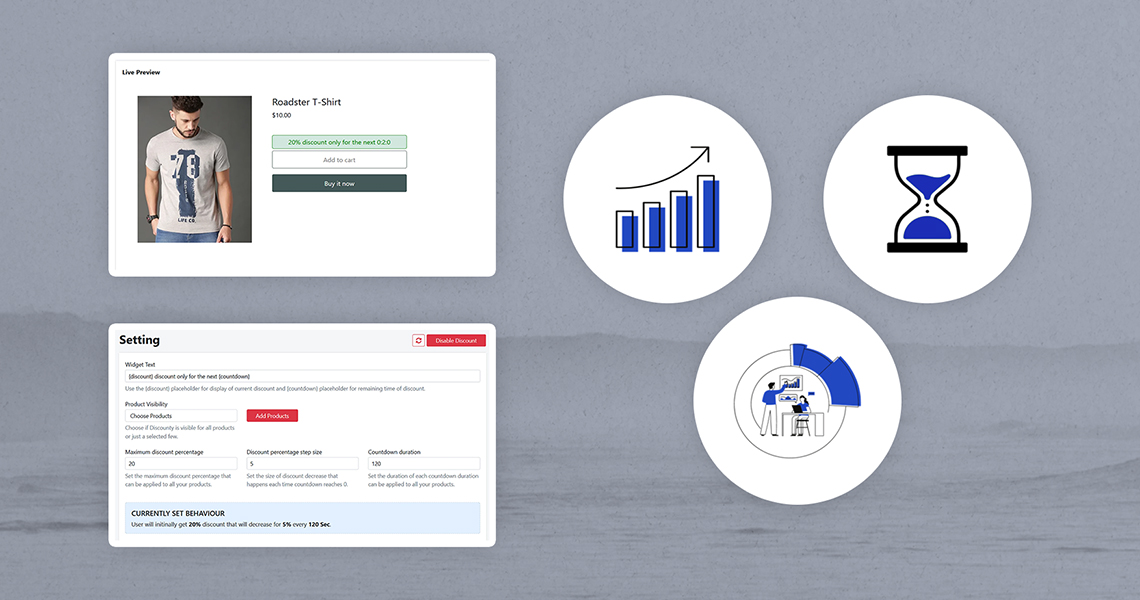 Dash Discounts App
(Shopify Public App)
Sell more in less time. Dash Discounts offers dynamic discounts, which means that the discount decreases by a certain percentage every few seconds or minutes.
" Happy to continue the work with them. They are responsive and dedicated to their job. Would recommend working with them. "

- TOBI MEDINA
www.market4tell.com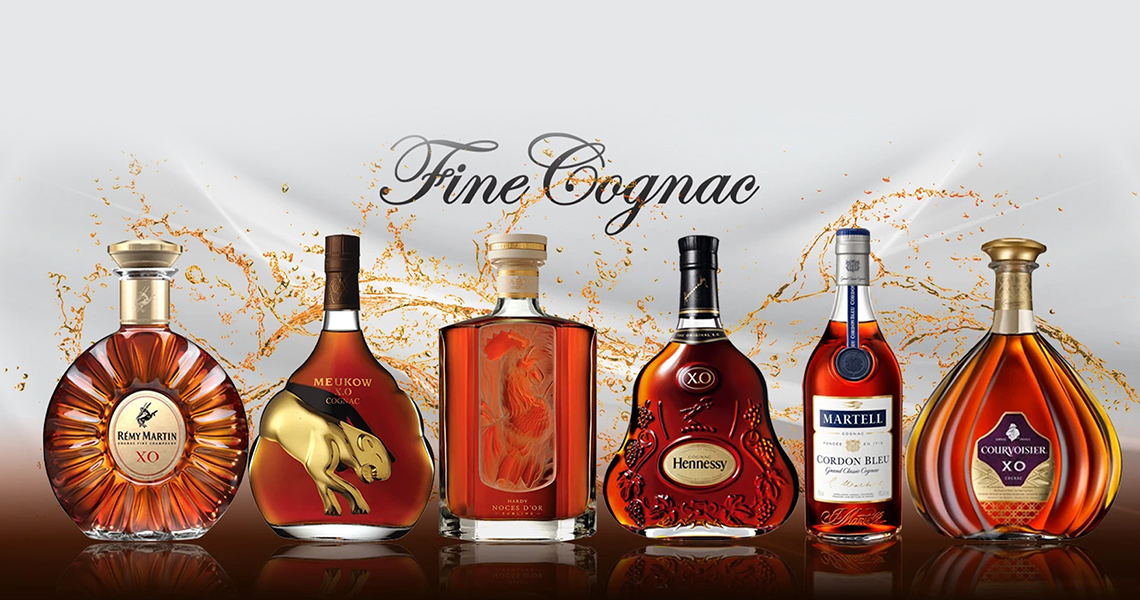 Elash- Local Delivery
(Shopify Private App)
Shopify App for customizable checkout with same-day delivery, Ground Shipping, and pickup store.
" Exceptional communication and worked swiftly to complete the work we required with some tight deadlines. Brilliant work. "

- CHRIS RUTHERFORD
www.daf-petfood.co.uk
Want to discuss a project?

We're here to listen.