UI UX Design Services
Webgarh recognizes the significance of a high-quality design for a successful digital presence, which is why they are considered the top UI/UX design company. They provide excellent UI/UX design services that utilize the latest technologies to create mobile app designs, promotional layouts, and responsive web designs. Their team is dedicated to providing top-notch services to their clients.
E-Commerce Portals
Regarding e-commerce, representation plays a vital role in online marketing. Our developers work closely on the theme and other aspects of your e-store to meet your business requirements.

Web Applications
Our UI UX experts work on every aspect of your web application to ensure it will help you boost your brand value by turning your imagination into a user-friendly experience that will help you stand out in this digital era.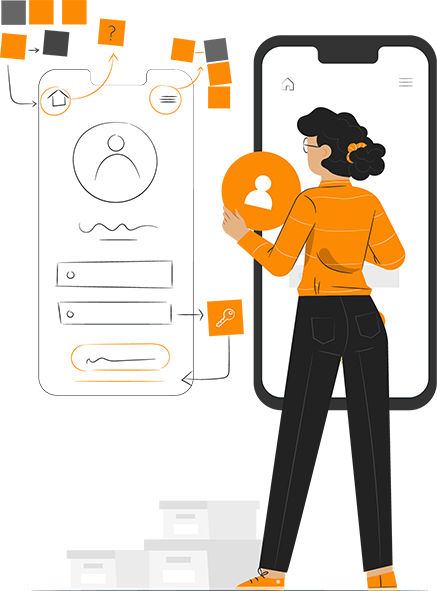 Mobile Apps
A mobile-friendly and high-performance mobile app can bring your business to the higher levels everyone wants. By keeping this in mind, our UI UX designers create user-friendly mobile apps for the best experiences.

Brochure Websites
Need a brochure website that will provide your customers the information about your business in an effective way? Our designers will help you to do so. Tell them your Brochure website vision, and they will create the same site that meets your imagination.